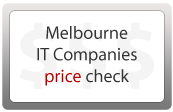 Computer repairs in
St. Kilda
Hawthorn
and
Brunswick
areas.
Computer Helper Pty. Ltd.
is a group of qualified & experienced IT professionals servicing both Home & Business users.
HOME PC REPAIRS
COMPUTERS FIXED FAST
In
St. Kilda
Hawthorn
and
Brunswick

Most problems solved within 1st hour onsite!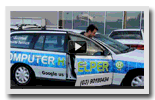 BUSINESS IT SUPPORT
Let us show you the latest in IT technologies available for business users:
Google Apps colloboration
Reliable backup solutions
Email marketing
Business VoIP
Remote Desktop Server
Server Virtualisation
and more
We'll explain all of the above in plain English

WHY CHOOSE US
We love what we do
Over 8 years on Australian market
Qualified and experienced technicians
Competitive service rates
100's of happy clients!
TESTIMONIALS
"I don't think your good I know your good!! Your company has provided the best service for the past couple of years. Always prompt to get to us to fix any of our computer problems that arise. Extremely helpful at ....."
Teresa Fusca
Able (VIC) Developments Pty Ltd

Computer repairs in
St. Kilda
Hawthorn
and
Brunswick.
Qualified, Experienced mobile technicians.