Here at Computer Helper we are flexible with prices and offer two levels of technical support available:
Level 1 technical support is suitable for basic PC/Network problems and allows our home PC clients to minimise expense, while getting the job done
Level 2 support is aimed more challenging problems that require in depth knowledge and expertise of the technician
When you book a callout, we can advise you over the phone what level would be more appropriate for your situation
Hourly Rate

$110 Inc GST. per hour
Call Out
$55

We passionate about IT and its our aim to get the job done in the most efficient manner. Not to only fix the problem but to eliminate the cause of it.
Why Choose Us
We love what we do
Over 8 years on Australian market
Qualified and experienced technicians
Competitive service rates
100's of happy clients!
TESTIMONIALS
"Great personal service and innovative solutions that saves us money when it comes to our computers and phones. If anything goes wrong they generally solve it promptly with minimal disruptions to our daily business......"
Toby Lestrell
Greenlines Gardenware Pty Ltd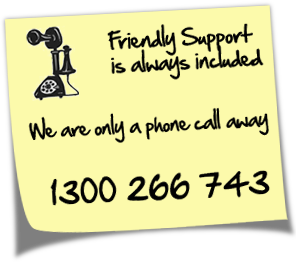 TV Commercial