Here at Computer Helper we offer professional technical support for your business needs:
Business Grade support from experienced technicians. Members of our team have a wide range of knowledge to assist with any issue your business may have.
When you book a callout, we can advise you over the phone what we estimate the time and cost will be to try and help you budget accordingly.
Business Grade support
$110 Inc GST. per hour. Fixed price quotes also available
Call Out
$55

We passionate about IT and its our aim to get the job done in the most efficient manner. Not to only fix the problem but to eliminate the cause of it.
Why Choose Us
We love what we do
Over 8 years on Australian market
Qualified and experienced technicians
Competitive service rates
100's of happy clients!
TESTIMONIALS
"I wish to express my complete gratitude to Nicolay and Damian for all the help which they gave me this year. Not only did they correct all my technical problems as well as activate my kaspersky antivirus system but....."
Helen Cleary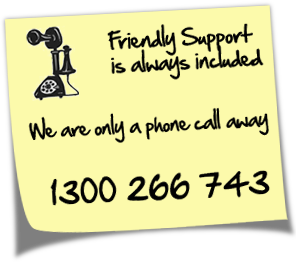 TV Commercial