Let us keep your IT running smoothly
In the simplest terms, IT Outsourcing is the most cost-effective way for companies to hire qualified individuals for specific IT jobs without having to commit to the significant costs of maintaining a year-round in-house team

Here at Computer Helper we have team of IT professionals to perform most of the day to day support & maintenance tasks. We also keep our heads up to the latest trends in Information Technology
that allow us to see any possible improvements
suitable for any given business model.

For areas of IT that requires special knowledge and expertise that we don't have among our members, we can offer third-party IT outsourcing service to our clients.
What this means is that we can use all our knowledge of IT to find suitable, experienced IT provider that specialize in the required field of IT
Being in the industry for over 12 years, it makes it much easier for us to find quality IT provider for our client.
Examples of such 'Outsourced' projects are:
| | |
| --- | --- |
| | Software programming |
| | Database development |
| | Data cabling |
| | Complex web-backend programming(e.g. eCommerce systems) |
| | and more |
We can help you to write appropriate technical requirements, perform skill assessment of suitable IT professionals and find the most competitive offers on the market
Why Choose Us
We love what we do
Over 8 years on Australian market
Qualified and experienced technicians
Competitive service rates
100's of happy clients!
TESTIMONIALS
"We are very pleased with the service provided by your company and staff. We have found that service is prompt,work is completed compeently, without fuss and within efficient time frames that do not interfere with o....."
Adrian Prophet
Filipino Community Council of Victoria Inc.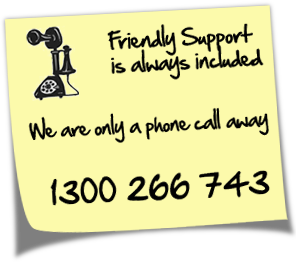 TV Commercial