Business Support
- We will have your business running efficently in no time
Virus Protection
Did you know that most viruses in the modern IT world infect your computer by tricking users?
Many virus writers use more sociological methods rather than technical.

For example, how many times did you click on some "OK" button without reading the actual message?

Did you think in the first place why did this message appear?

Do you always read though each screen when installing new applications from internet?

There are various types of malware exist nowadays:
Viruses
Trojans
Adware
Spyware
and more

Each of the above types of malware require different approach in tracing/removal
Reputable antivirus software will minimize the risks of infection.

Experienced & educated computer users will reduce such risks to almost zero.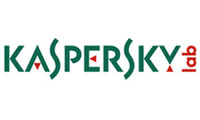 Computer Helper is registered reseller of KASPERKY Security products

We are also happy to provide quality training to teach you what to look for when using Computers, Internet, Emails